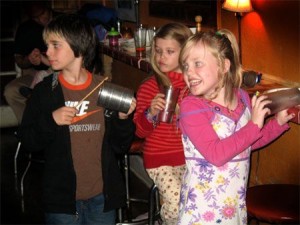 Lorna's Little Kids' Jamboree is an interactive event for kids, parents, grand-parents, neighbors and friends. The Jamboree is available for venues large or small and is truly a family affair. Simple rhythm instruments, songs, imagination and movement are a part of the music Lorna and her guitar present. The emphasis is on having fun with your kids while playing music together.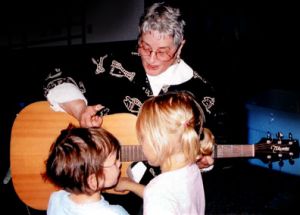 The Little Kids' Jamboree fits a variety of events because music is a great connector for all ages. The Little Kids' Jamboree is for everyone!
LITTLE KIDS JAMBOREE CD NOW AVAILABLE!
The long awaited CD of Lorna's Jamboree has finally been released. You can purchase a copy at Lorna's live shows, Kids at Heart Toy Store and online at CD Baby. This is a charming CD with many of the songs you heard during Lorna's live shows over the years and some new ones for good measure. Get yours now.